Rocket Shipment
Devlog #62: Revamping the level editor and cable elasticity
---
I'm so close! Only a few tasks left before the official demo can be released to the public.
The biggest of these is a total revamp of the level editor.
The previous editor layout took up way too much screen space with those big buttons and that huge catalog screen: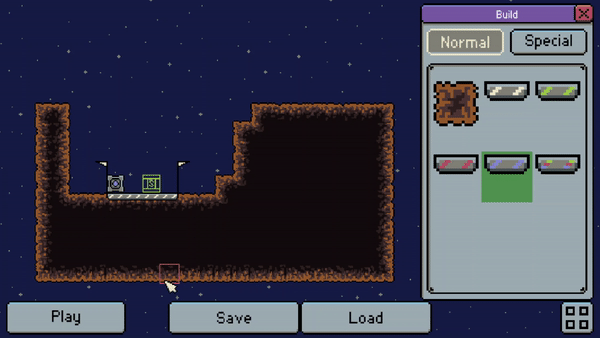 For the new design I chose a tighter layout by using icons for the buttons and putting them in a toolbar in the top of the screen.
The catalog has been split in more catagories and slides these out when needed: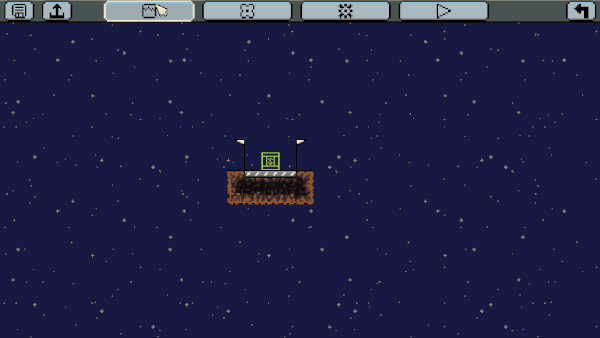 Neat, huh?
Next to some under-the-hood improvements I also introduced cable elasticity. It causes carried things to have a bit less pull on your ship for more stability, but also makes precision work thougher because the elasticity jiggles the cargo faster.
Of course I had to try some extreme elasticity values: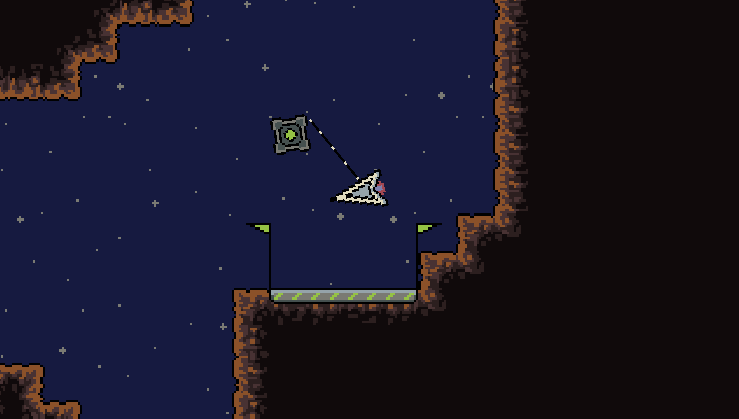 The elasticity setting will be set per level and can be chosen when making a custom one.
That's it for now!
Want to help me improve the game? Join the Discord!