Rocket Shipment
Devlog #065: Configurable gate speeds
---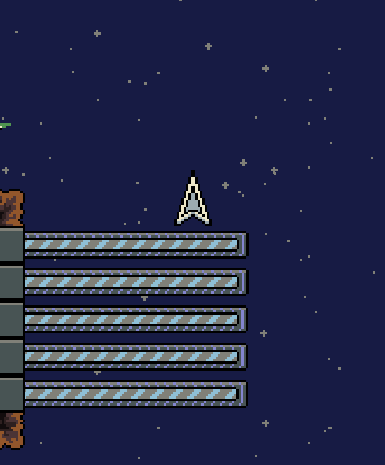 Now that the demo has been out for a while I've been focussing on adding small features for both the demo and the full version.
I've added stuff like:
- A next level button after completing a main level
- Small random pitch shifts on collision sounds to make them more authentic
- A ghost preview of the selected object in the level editor
Now I can finally focus on the full-version-only features and can really start on that big v1.0 for Early Access.
The first feature I decided to pick up is extra settings for existing objects.
I just finished a speed setting for gates which you can see here:
Next on the list is a speed setting for the wallblaster!
Other planned stuff soon after:
- A moving enemy
- New level settings like number of lives, fuel starting level and background color
That's it for now! If you haven't tried the demo yet, please do!
Want to help me improve the game? Join the Discord!

Files
Version 0.3.3b
Oct 21, 2020
Version 0.3.3b
Oct 21, 2020