Rocket Shipment
Devlog #013: Managing UI screens
---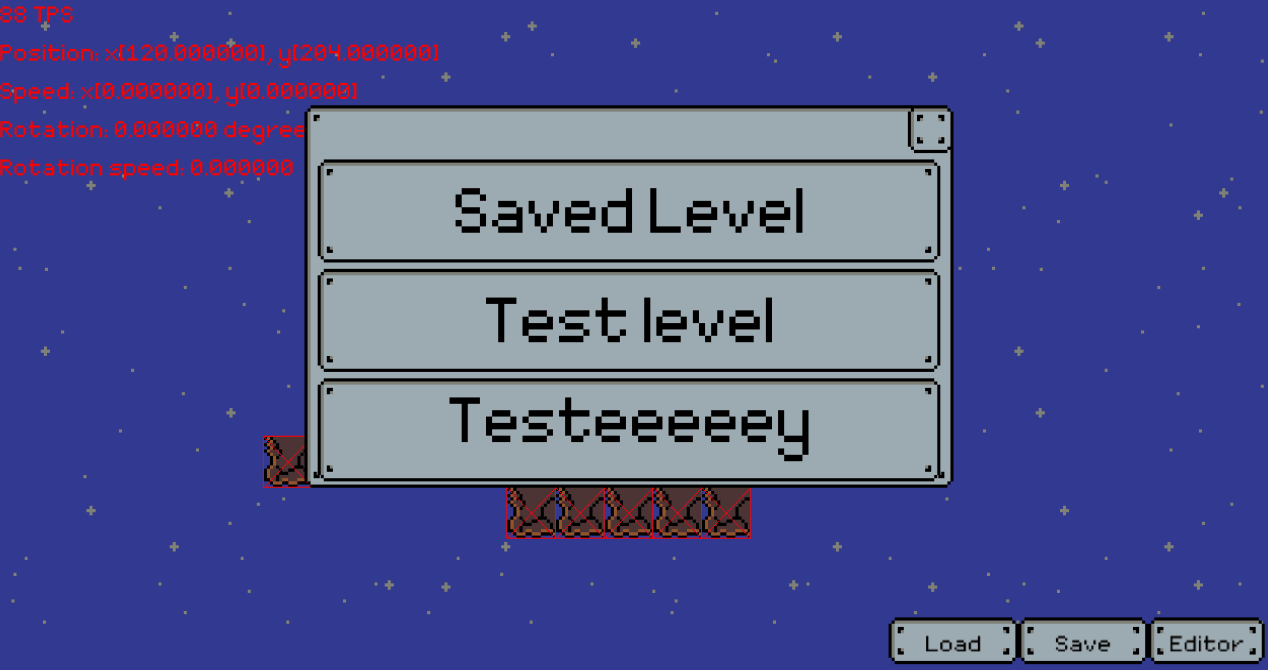 I have now set up a system for managing multiple screens.
This system provides the following functionality:
- Newly opened screens will be rendered in front of other managed screen
- Possibility of having only 1 screen active at a time, deactivating any other managed screens (indicated with a slightly darker tone)
- Possibility of having all managed screens opened or closed when 1 of them is opened or closed
- Possibility of having 1 screen visible at a time. As soon as a new screen is opened, the others are closed.

I still want to add functionality to activate screens when they are clicked on, but I will leave this out because I don't really need it for now.
I think I will now focus on making a basic level and program some game mechanics.