Rocket Shipment
Devlog #015: Basic scrolling implemented
---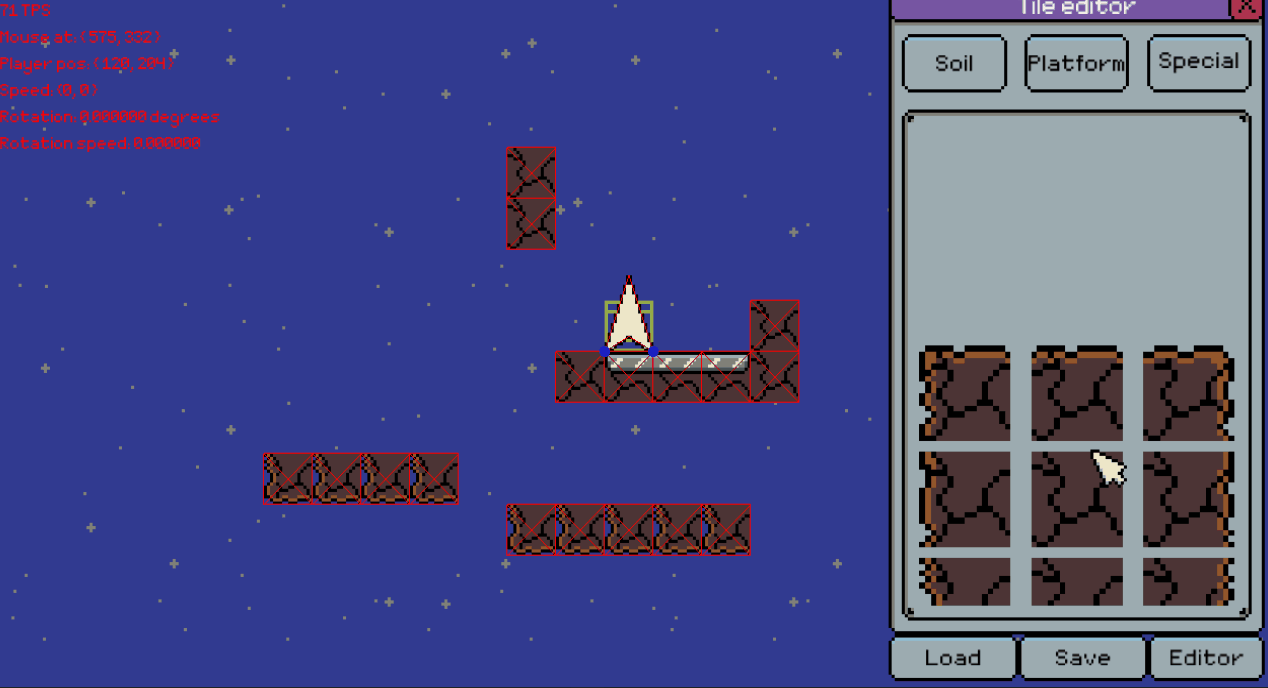 I now implemented basic scrolling!
This really boosts what I can do with UI now. I still need to implement scrolling boundaries and maybe a scrollbar, but this already really exites me.
In this GIF you can also see a few other improvements I made such as the tile type buttons, the new button texture and a screen header title.
After this I want to make a start menu.