Rocket Shipment
Devlog #022: Tile generator
---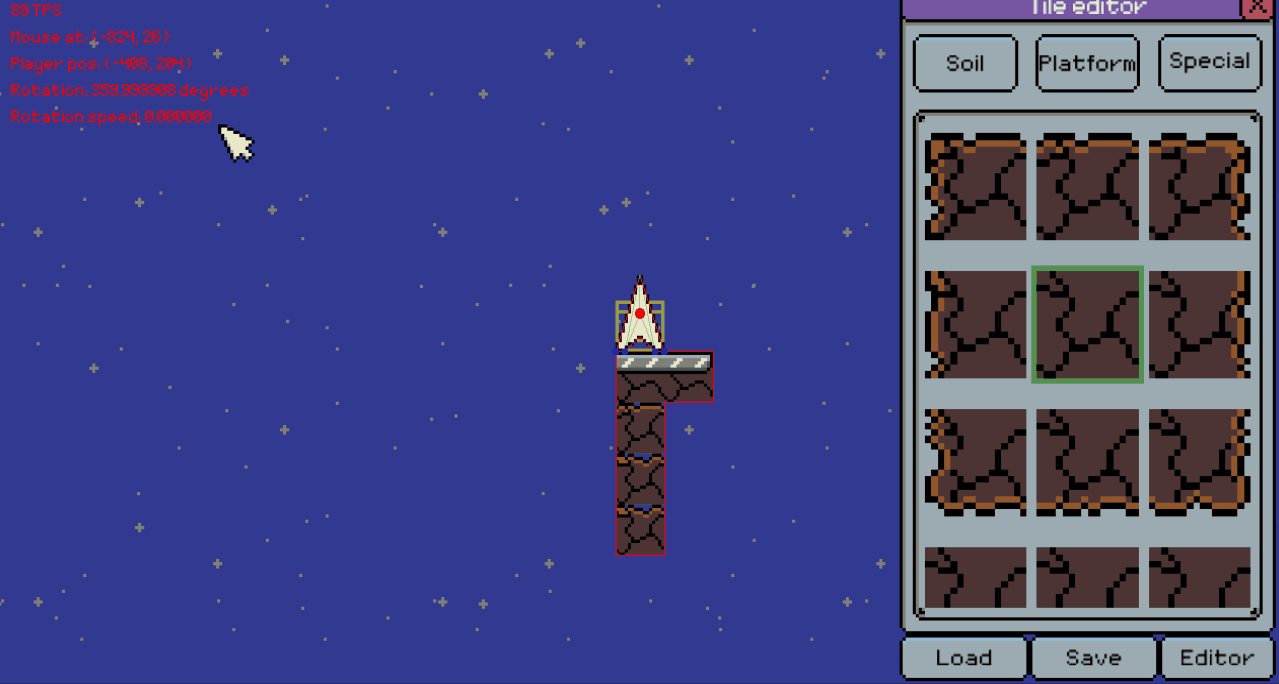 Someone commented on my last post on reddit that I should take a look at the tilemap tool of Godot. I did, and the tool inspired me to implement automatic generation of the correct tiles instead of having to seperately select them.

This is the result! This means my tile selection screen can lose some unnecessary tiles, which I still have to adjust.
I still need to implement this for other tiles than soil ones, but the basic code is done!
I'm also really thinking hard about how to create hollow colliders. Each level will essentially be hollow, because the level edges will always connect...
Tips are welcome.